Importance of Aahaar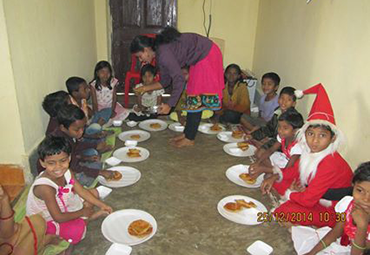 Aahaar is a food bank which aims at providing a healthy and balanced meal to the hungry. The objective of the project is multidimensional.
It supplies ingredients to community oriented organisations, Civil Society Organisations to help them cook a more balanced meal for the deprived.
Aahaar believes in mitigating the hunger of the mind by providing special meals or treats to the underprivileged on special occasions.
Aahaar becomes very active in post natural disaster scenarios to help those affected survive the wrath of the calamity.
It believes that such efforts go a long way in breaking social barriers including that of caste based exclusion that still exist in villages of India. A community meal brings changes in mindset and unites the deprived.
The modus operandi is to collect contributions in cash, kind or in the form of food coupons from Individuals and Corporates and distribute it to Community Organisations or Civil Society Organisations as per their need to help them give a square meal. Constant monitoring is undertaken to ensure that the food supplies reach those they are intended for. Volunteers are involved and encouraged to participate in the process. The food distributed includes food grains, vegetables, fruits, edible oils etc. Sometimes, it also includes supply of surplus food from office canteens that would perish otherwise to the deprived. Only special food is collected to mitigate post natural calamity stress.